Quick Shot: Bruna Nessif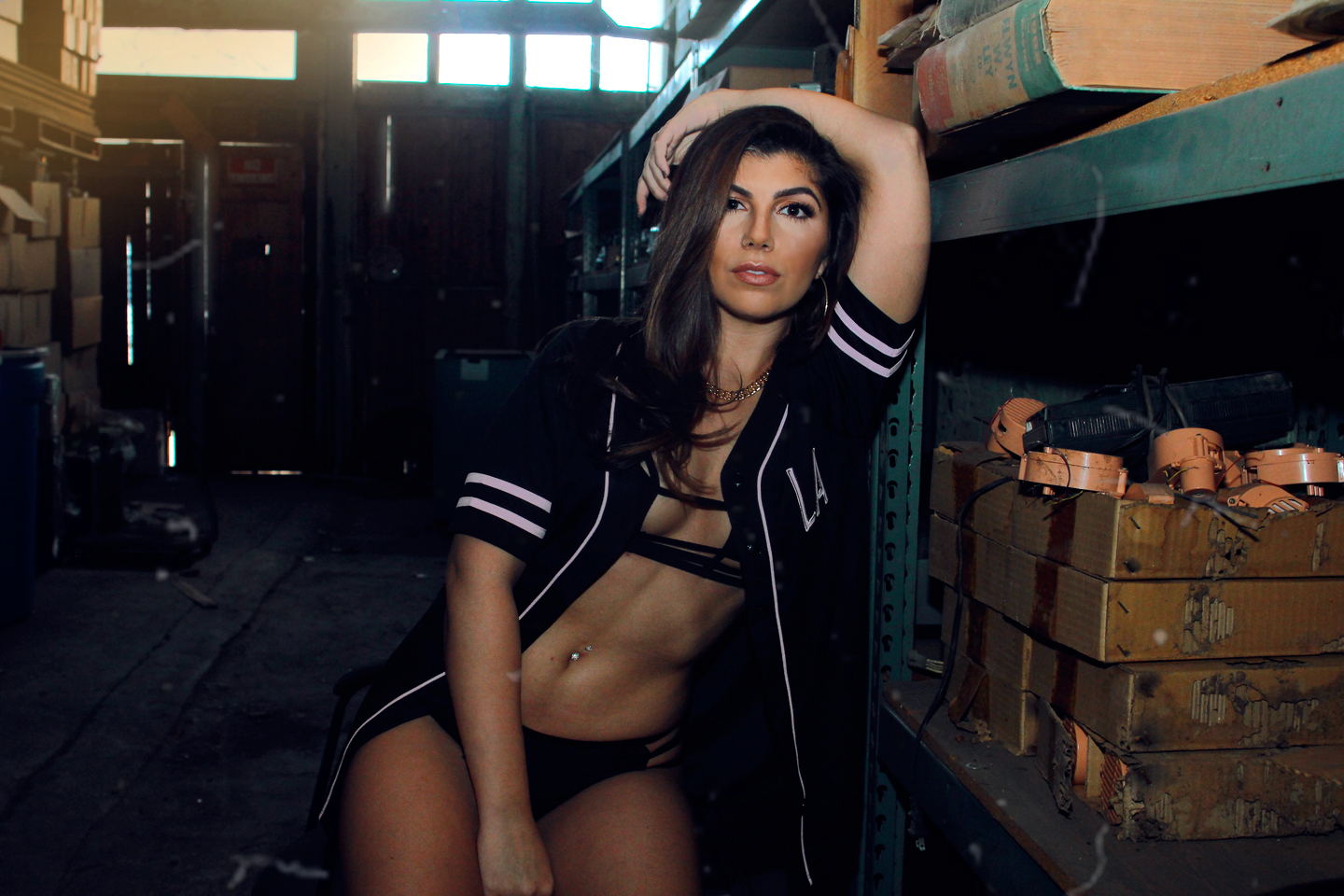 It's Bruna Nessif and she's back to lookin' sexy as always! On Sunday, she came over to my house to shoot some pics for her comeback to social media. Bruna took some time away from the her socials (a little too much) to focus on the empire she's been building. That empire being focused on love, relationships, and what she's well known for, problems with dating.
We had been talking about it for a while and had ideas for looks we wanted to shoot. But as usual we didn't have an exact location. There were 2 studio's in mind but we took the risk of booking them the day of due to wardrobe. Welp, both places were booked up and weren't going to be available till later that night.
Outfits were picked out and we set off to Pomona. There's a lot of great places to shoot out there. As we were shooting one look an older man offered his building to us as a location. This building had been vacant for since the early 90's. Any available lighting that was direct sunlight through broken windows and cracks in the wall.
We took him up on his offer thinking we'd have a while to shoot. Apparently he thought it'd take like 5 minutes. That's pretty much how much time we had to shoot. Above are a couple photos that came out clean enough to use.
Hang tight! Bruna and I have more photos coming.