Distressed Out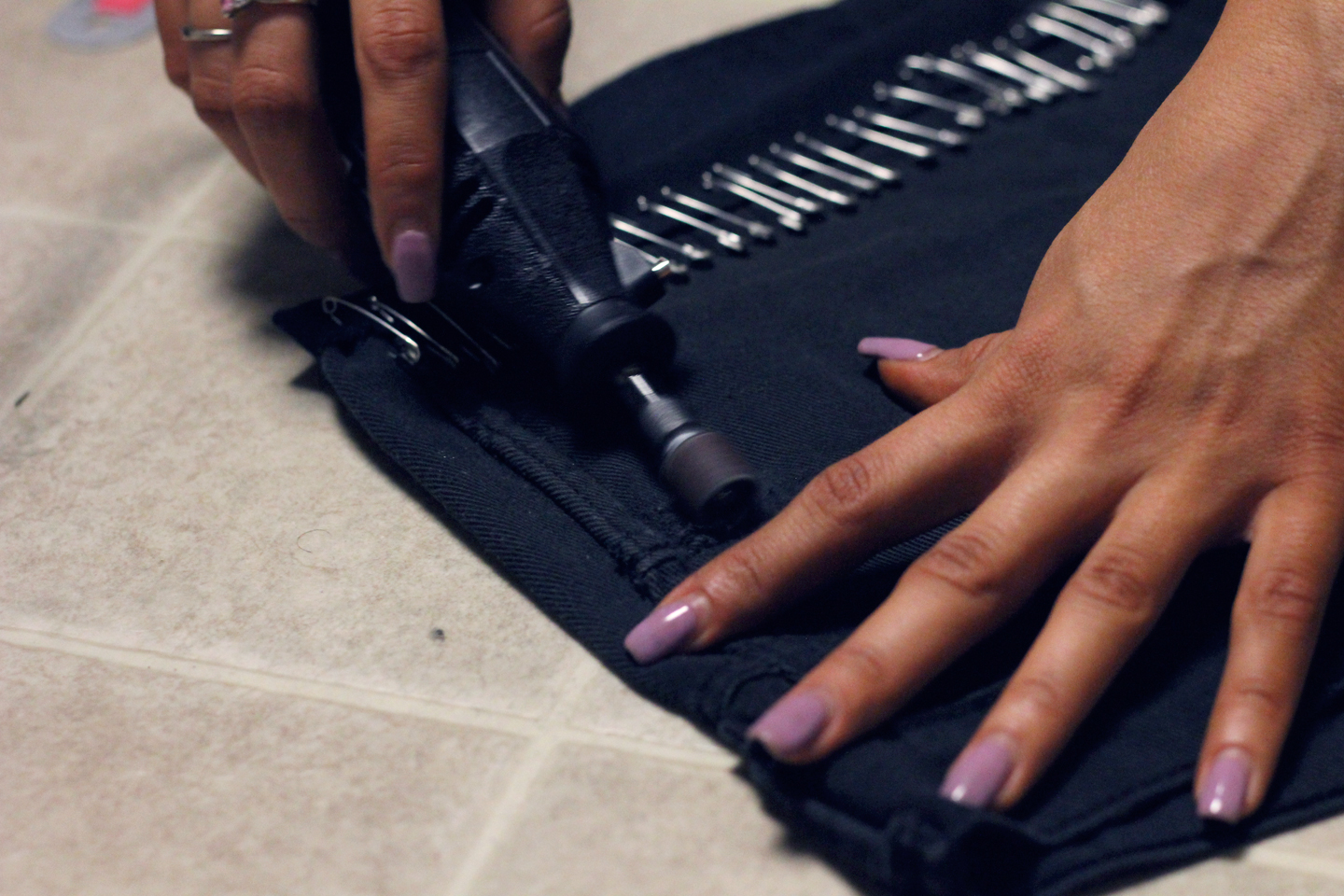 Took a break from my busy week to relieve some stress by watching a friend escape reality with her passion of distressing jeans, and adding her own custom touch. Natalia has been a huge supporter of my road to discovery and has always dropped me messages about being inspired or just cheering me on. While that's always flattering and humbling to me, it also made me want to know what it was she loves to do, so this way I can motivate her to pursue it.
I had reached out to her one day while we were messaging and I told her to get out of her town and come hang at my place, bring all her shit, and let's just have a day of creativity. She rolled through with a ton of denim and her supplies. Usually I'd wanna be hands on and take things into my own hands, but this time I wanted to enjoy the craft.
This was so fun and relaxing to watch. The biggest part for me was holding back from butting in and suggesting ideas. That was a struggle LOL.
I'm thinking that I want to do this more often. Just watch and document my friends doing what they love as if I wasn't around. Maybe twice a month? We'll see what I can convince my friends to let me do.